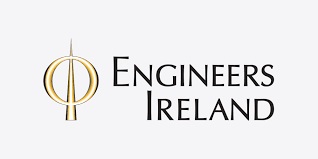 In partnership with ACEI, Engineers Ireland is hosting a two day DSC online course. The aim of this course is to provide practical guidance to engineers and designers on how to comply with their duties under the Safety Health & Welfare at Work legislation. The course is based on the Designing for Safety in Construction Manual, authored by Jack Kavanagh, Chartered Engineer, FIEI FConsEI, and published jointly by ACEI, Engineers Ireland & RIAI.


Learning Outcomes:

On completion of the programme, participants will be informed on recommended practice in respect of:


The duties of a designer under the legislation

Statutory duties overriding contractual duties

The 'general principles of prevention' and taking account of them during design of permanent works.

'Hazards', 'risks' and 'particular risks'

Designers' risk assessment, hazard elimination , risk mitigation.

Co-operating with other designers

Protocols within design teams

Providing information for the Preliminary Health & Safety Plan Certification (permanent and temporary works)

Taking directions from the PSDP or PSCS

How to deal with situations where no PSDP has been appointed to the project

?


NOTE:
ACEI Members can also avail of the Member rate: €480. To avail of this price, please call CPD Training on 01 6651 305.



Further information is available here.