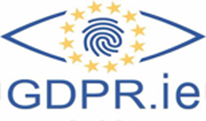 ******ACEI MEMBER ONLY EVENT *******


ACEI is pleased to invite employees from Member Firms to book on this short course which is an intensive deep-dive into the essential elements of the GDPR. It aims to enable consulting engineers to ensure that they become, and remain compliant with the legal necessities imposed by data protection legislation.
The course will include a "Question & Answer" session to which you are invited to submit your questions in advance, and have them answered on the day. A further 'Open' Q&A session will follow directly afterwards.
Attendees will be provided with documentation which will assist them in identifying what they need to do, starting from where they are with GDPR.
The course is being organised by the Data Protection Group, in consultation with ACEI. It will be delivered by practicing barrister and GDPR Consultant, Cormac Clancy B.L.

The cost is €150 per delegate, with a 30% discount for more than one person attending from an ACEI Member Firm.


The course is offered on the basis of bookings from at least 25 or more delegates.