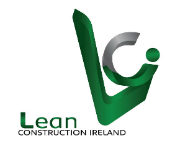 Lean Construction Ireland will host another of a series of webinars that will be titled "Modubuild: Revolutionising Off-Site Manufacturing" on the 28th April 2021.
Lean Construction Ireland hold regular webinars presented by industry practitioners and subject matter experts to promote an understanding of Lean Construction in order to assist organisations on their Lean journeys, as well as to provide insights into how some of Ireland's leading construction clients and supply chain organisations are adopting Lean Thinking and Practices to deliver increased value-add on capital projects.

Further details and registration is here.