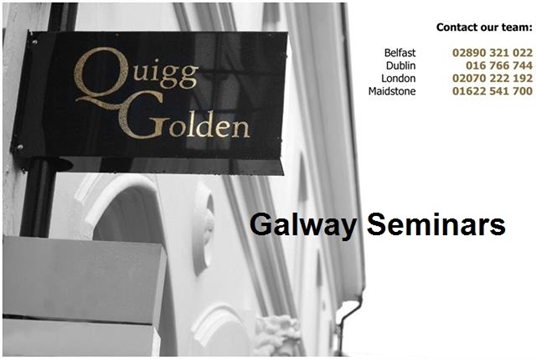 There are two very interesting seminars taking place on 26th October in Galway. The first is
Tendering for Success: Assessing & Evaluating Tenders.

In this seminar, we will discuss how to assess and evaluate tenders, from the initial selection of assessors through to how to deal with unsuccessful tenderers. This seminar will provide a step by step approach to improve your awareness of best practice when it comes to assessment, record management, reporting mechanisms and what the Regulations say with regards Abnormally Low Tenders.
This free seminar is not to be missed, either to refresh what you already know or to provide an overview for those new to procurement. You can book your place
here.
The second is
Collateral Warranties: What are you signing up to?
Collateral warranties create direct contractual relationships between parties that would not otherwise exist. They are often a contractual requirement for construction and engineering projects. Collateral warranties can be extensive and are often bespoke; so how do you know what you are signing up to?
You can book your place
here.