ACEI Statement in relation to the current Covid-19 Crisis
The Covid-19 crisis clearly demonstrates that at this time business as usual has been deferred; a new situation has occurred with a completely changed environment.
A summary of the ACEI Position in relation to employment, projects, payments, project continuity, site management and related topics is provided in the table below.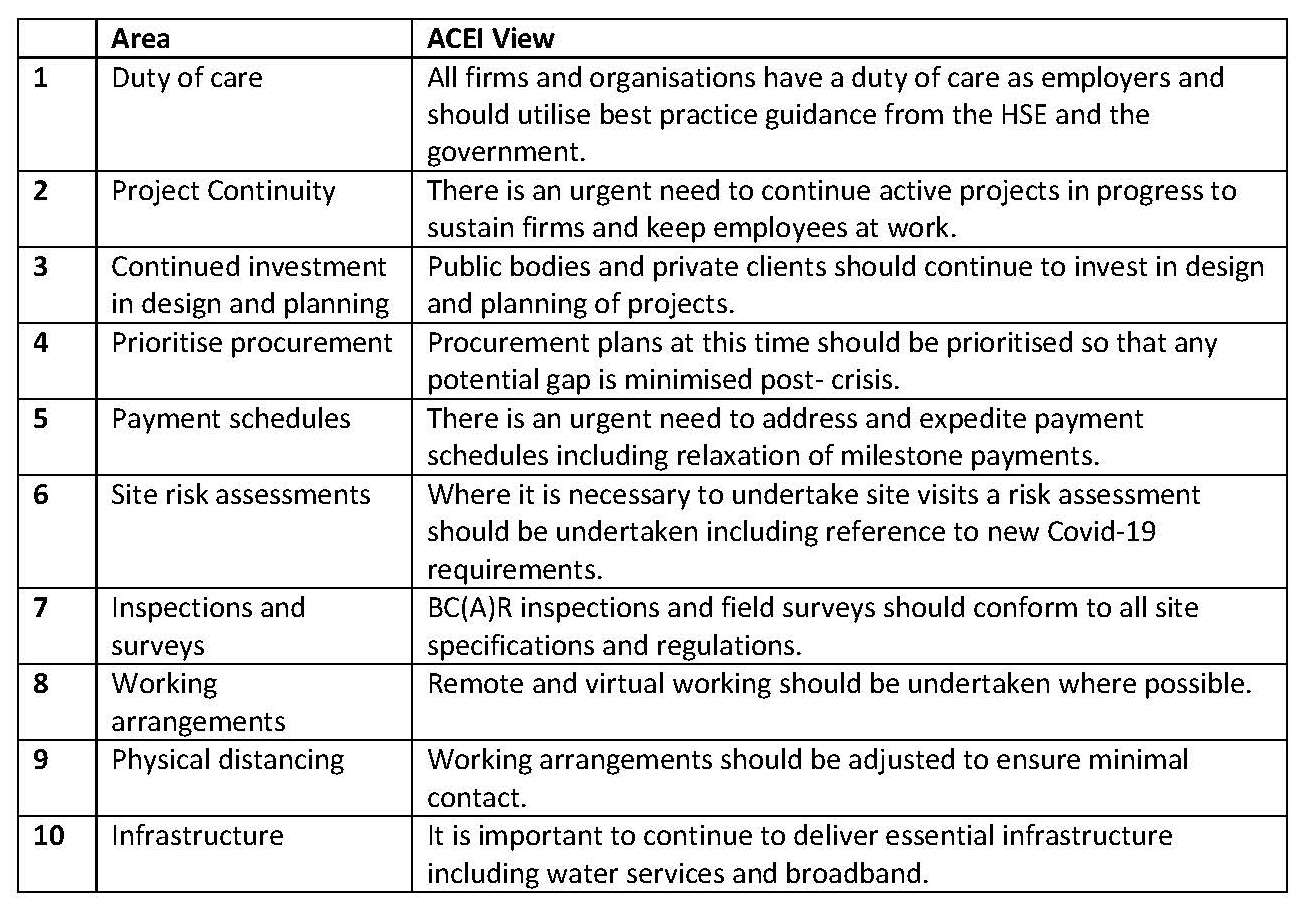 ACEI is available and willing to discuss any of the above. Comments and feedback can be provided to: info@acei.ie.
The association sends message of support to all of its member firms, stakeholders and the general public at this time of crisis in Ireland and looks forward to returning to a safe environment for all later in the year.