Calling 2023 CAO Applicants! - Construction Professional Shortage < back to blog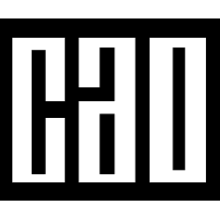 ACEI strongly encourages CAO applicants to consider Building Services, Mechanical, Electrical, Civil and Structural Engineering programmes. There has never been a better time to work in the construction sector and an engineering qualification is a great start. More than 110,000 workers will be needed in the next few years to meet the demand so there will be plenty of work available on graduation.

Review endorsements from engineers in ACEI member firm Ethos Engineering below and use the CAO change of mind option to review your choices on or before 1 July 2023.

Craig Galligan Senior Mechanical Engineer with Ethos Engineering
Since graduating in 2010, I have worked in Building Services consultancies in Ireland and Australia. I had worked for a consultancy in Dublin, before I decided to travel to Australia to get an understanding of how things operate differently from company to company. Australia was the perfect place to do this, as I was predominantly taking short term contract roles which allowed me to experience how different consultancies carried out various roles and tasks.

The Building Services course in DIT provides students with a great understanding of the design and operation of building services, allowing Irish students to effectively 'leapfrog' our counterparts in Australia, where there is no dedicated Building Services course, in terms of Employability and Know-how from Day 1.

Full details of the revamped Building Engineering programme in DIT Bolton Street are available here.

Since returning home late 2014, I have worked with Ethos Engineering. I joined Ethos as a Designer Engineer and have worked on Various Sectors such as Commercial, Retail, Healthcare and Residential projects.

What I enjoy most about Building services Engineering is the collaboration required from many different parties to deliver a project from early concepts of a development all the way through to completion. Each day is different, and to be part of the team here in Ethos, and the wider project design team, responsible for transforming existing sites or buildings into an office block, retail development or a hospital gives me the opportunity to design and deliver better buildings to both clients and occupants.

Gary Roberts Senior Electrical Engineer with Ethos Engineering

I began in the construction industry immediately after school in 2002 where I started out as an apprentice electrician not really knowing what I wanted to do. After I qualified as an electrician I attended DIT Kevin Street where I earned an Honours Degree in Electrical Services and Energy Management. Having a background in the practical side of Electrical installations and the technical knowledge of Electrical Services Design allows me to come up with practical, effective designs.

Like most young people, I had the desire to see the world, to work within different cultural societies and experience what the world had to offer. Having a degree in Building Services Engineering allowed me to have a solid job in Ireland and also gave me the opportunity to travel from the UK to as far as the Middle East to work on some of the biggest projects, in the some of the fastest developing cities in the world. As a Building Services Engineer you have the opportunity to work in any country you wish as every country is developing or redeveloping and with technology vastly developing within the building industry, we are consistently researching technology to make buildings more efficient. At such an early stage in my career I've had the privilege to work on numerous projects such as hospitals, hotels, high rise apartment blocks, airports plus many more.

What I like most about being a Design Consultant, is that every day is different. You can be in the office doing a design on a Monday, attending design team meetings on a Tuesday and carrying out site inspections on a Wednesday. You get to deal with many different people across different fields such as Architects, Contractors, Civil/ Structural Engineers which can help you grow as an engineer and a person.

If you are driven, open to new ideas, looking for an interesting career where hard work is rewarded with opportunity then a career in Building Services Engineering is the career for you.