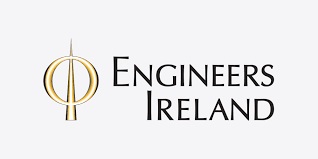 Engineers Ireland are holding a one-day workshop as an opportunity to refresh sales and marketing mindset. This one-day workshop is an opportunity for Engineering SMEs to refresh their marketing approach and mindset! This session is also especially relevant for those who are not in a pure sales and marketing role and need to balance this function with other responsibilities.

Course Overview
Engineering SMEs will always need to find ways to capture the attention of their market, and establish their authority in their space. From the outside, the world of marketing seems to change rapidly. However, when we look deeper, we notice that the basic objectives and thinking remain the same. New tools emerge to enhance the process, but we are constantly seeking the same outcomes. We will return to the basics of marketing by looking at logos and websites, creating digital content, and how offline and online marketing may feature in a business.

Course Programme
Offline and Online Marketing - A Mix for Engineering SMEs

Key Roles in any Marketing Function

Logos, Websites and Brand Presence

Overview of Social Media Platforms

Creating Digital Content - Video, Photo and Text

Maximising exposure of your Project Portfolio

Marketing Key Individuals in the Organisation - Personal Branding for Engineers

The 3 Cs of Trust in Marketing

Influencing Recruitment of Engineers through Marketing

Who Should Attend?
This course is designed for anyone who is part of the marketing or sales function of a business, especially those who have a part time responsibility for marketing and need to be efficient with time and resources. Roles and titles that will benefit from this content include
General Managers
Marketing Managers
Business Development Managers
Business Owners
Entrepreneurs
Sales Representatives
Any with any responsibility for marketing activities

Further details and registration is here.