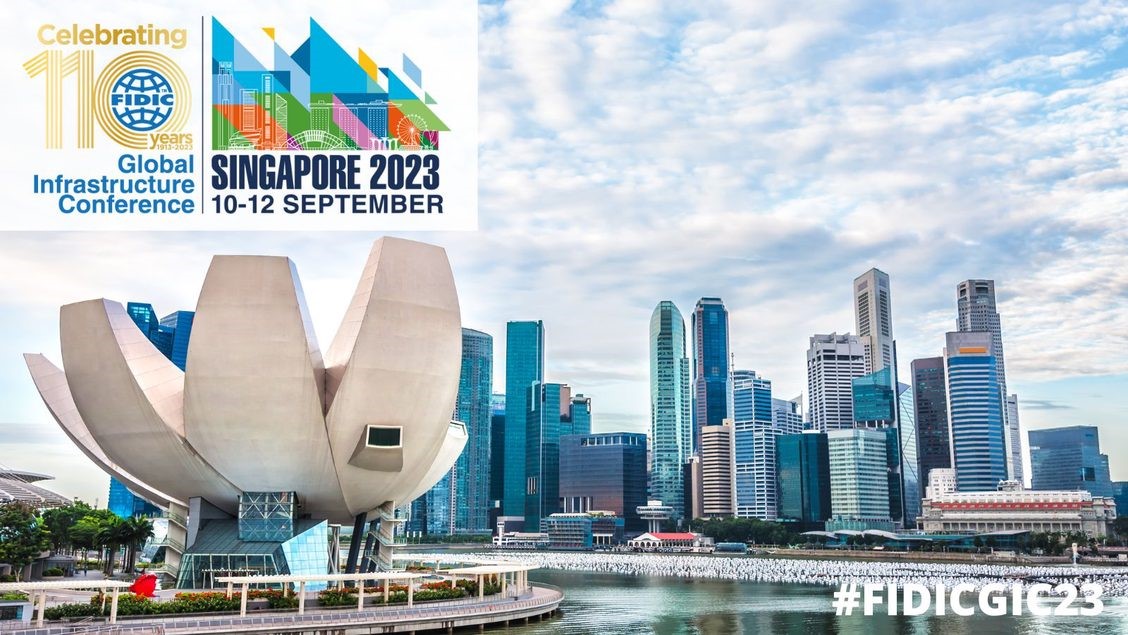 Celebrating 110 years of FIDIC
This year's conference theme, 'Infrastructure – there's no time to lose: Sustainable global (and local) strategies to build a better world,' highlights the urgency of the need to invest in infrastructure in a sustainable way at a local and national level so that we can improve the global environment that we all depend on.

The 2023 FIDIC annual Global Infrastructure Conference on 10-12 September in Singapore takes place at an important moment for the international construction industry, as it prepares to plan, develop the strategies and solutions the world needs to deliver the infrastructure that will build economic and social prosperity and improve people's lives.

Book here for FIDIC's Global Infrastructure Conference in Singapore!