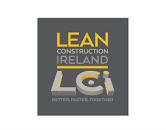 Deliver Projects Better, Faster, Together
The 2023 Lean Construction Ireland annual conference is taking place on the 9th November in Croke Park Stadium, Dublin. The theme of this year's event is "Delivering Projects Better, Faster, Together" the aim is to gather experts in the field of lean construction to both inspire and challenge the industry to implement lean practices on their projects.

The Keynote Speaker, Mark Gallagher - Formula 1, will discuss Leadership, Culture & People within International Sport and how this translates to the Irish construction sector. Mark has spent his career working in the global sports business of Formula 1 motor racing. This includes 15 years spent on the management boards of two well-known teams, Jordan Grand Prix, and Red Bull Racing, and later as Managing Director of the Cosworth Formula 1 engine company.

The agenda and registration is available here.