Promoting Resilience and Collaboration in Engineering
Rome was the setting yesterday for the EFCA International Conference 2023. Participants were treated to an opening line-up of the outgoing EFCA President, Benoît Clocheret, notable dignitaries such as Antonio Tajani, Vice-President of the Council of Ministers and Minister of Foreign Affairs and International Cooperation of the Italian Republic, Tullio Ferrante, Undersecretary of State for Infrastructures and Sustainable Mobility, and Elena Grech, Vice-Director of the European Commission Representation in Italy.

Three panels tackled the themes of Delivering Climate Resilience: How the European Green Deal, Digitalisation, and Harmonised Standards Present Opportunities for Engineering Consultancies. These panels featured distinguished speakers from diverse backgrounds, including representatives from the European Commission, the engineering community, academia, and other stakeholders. Their collective expertise and insight provided a comprehensive perspective on the subjects discussed, stimulating a well-rounded and enlightening dialogue.

We would like to express our sincere appreciation to all the panelists, moderators and the attentive audience for their valuable contributions. The conference's inclusive atmosphere and the multitude of viewpoints shared have significantly enhanced our understanding of the challenges and opportunities in the field of engineering. More information is available here.



Deputy Minister for Communities, Territories and Infrastructure Development of Ukraine Azarkhina speaks at conference
The first panel in Rome addressed the topic Rebuild Ukraine -The role of European engineering and consultancy companies. It started with a message from Anna Jarosz-Friis, Acting Director of the European Commission's Ukraine Unit in DG NEAR. Then came Oleksandra Azarkhina, Deputy Minister for Communities, Territories and Infrastructure Development of Ukraine, via live link from Kyiv. Both speakers highlighted the importance of collaboration in Ukraine's reconstruction efforts and the vital contribution of engineers. From designing critical infrastructure to shaping urban planning and promoting sustainable energy systems, engineers play an indispensable role. This needs to be supported by a conducive legal framework. During the panel discussion, Nicolas Chomel, Chair of the EFCA Ukraine Support Group; Gabriel Blanc, Team Leader for Reconstruction (Directorate E1 – Ukraine Service) at DG NEAR; and Bakhtiyar Khodjaev, Vice-President of ICEG, delved into the policies, standards and EU-funded actions that will facilitate sustainable reconstruction in Ukraine. This timely session generated much discussion, with the supportive audience, which included delegates from Ukraine. The exchange of knowledge and experience established a strong foundation for constructive partnerships with the aim of rebuilding Ukraine's infrastructure and ensuring its long-term resilience.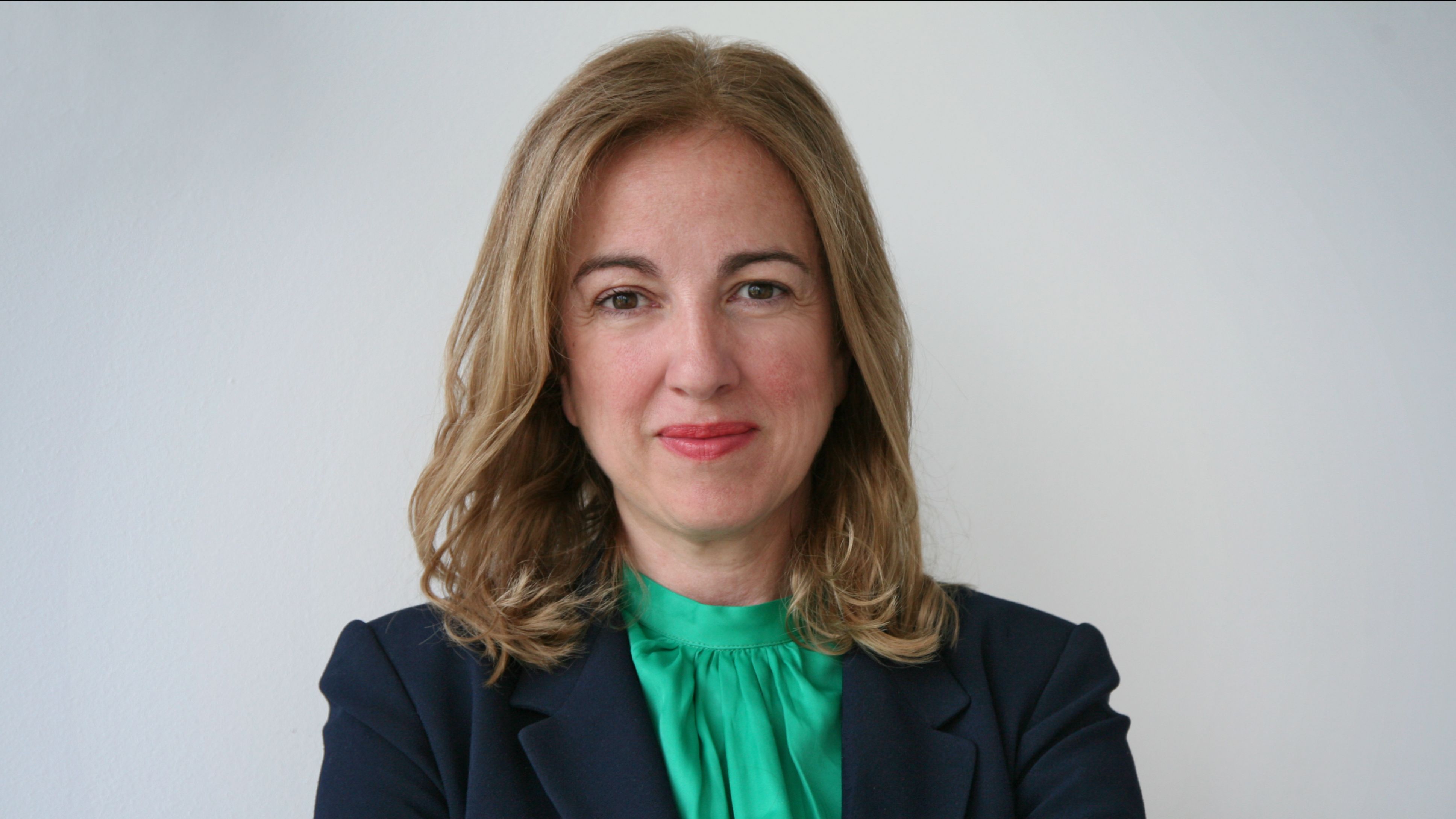 New President set to launch her term
Today saw the start of the first female President of EFCA. Inés Ferguson, Director of Business Development at TYPSA, officially assumed the presidency of EFCA, succeeding Benoît Clocheret, CEO at Artelia. Benoît effectively steered the organisation through the trials of the Covid pandemic, the conflict in Ukraine, the energy crisis and inflation. Expressing the importance of this moment, Inés emphasises the critical involvement of EFCA in shaping EU policies for green and digital transitions, as well as supporting the reconstruction of Ukraine: "Europe is leading an ambitious green and digital transformation and has a major role in rebuilding Ukraine, which is critical for our future. EFCA will make sure that consulting engineers are part of the solutions to these great challenges." With her prior role as Chair of the EFCA Economic Environment Committee, Inés brings a wealth of experience, which will help her in her aim of deepening partnerships with influential organisations. Inés advocates for diversity and collaboration. More information is available here.



Future Leaders' Awards: Celebrating Innovation and Excellence
During yesterday's gala dinner, the winners of the fourteenth EFCA Future Leaders' Awards were announced. This year's winner is Anders Høie (Trimble Inc.) from Norway. He has played a crucial role in bridging the gap between the digital and physical realms. His project focused on integrating Augmented Reality (AR) into construction projects, enabling precise 3D model visualisation, customised displays, and access to object attributes for inspections. Patrick Kavanagh (Building Design Partnership, Ireland), the first runner-up, was the lead mechanical and electrical project designer of the Wren Urban Nest Hotel, which holds the distinction of being Ireland's first net zero carbon hotel without relying on carbon offsets. Mads Holten Rasmussen (NIRAS, Denmark), the second runner-up, raised the bar for the standard of construction by implementing automated rule checking for designs in his project "BART."

Congratulations to all the winners and runners-up for their outstanding contributions and dedication to advancing the field of engineering. We are proud to celebrate their achievements and look forward to their continued impact on the industry. More information is available here.